DARK SOULS conquers the world!
DARK SOULS, developed by the creators of the acclaimed Demon's Souls, is finally upon us.
We're excited to hear so many good reviews, since Frognation was involved in the development of the English Script and Voice Recording in DARK SOULS. Just as in Demon's Souls, our English script appears in all international versions of the game, including the Japanese version itself.
Here is a summary of several major game reviews (by Kotaku.com):
Dark Souls Reviewers Like It Long and Hard

Yes as a player myself, it is HARD, but once you get in the habit of trying it over and over again without going mad...then, you may just overcome the hardships! Addictive, YES!
(Ema Kodaka, frognation)
Genre:
Action Role Playing
Platforms:
Xbox 360, PlayStation 3
Namco Bandai Games Europe - PS3 - DARK SOULS
Namco Bandai Games Europe - XBOX 360 - DARK SOULS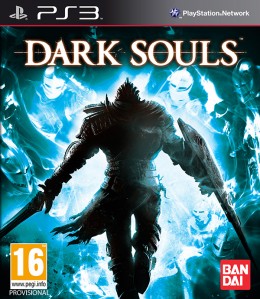 投稿者 fn_uk : October 13, 2011 11:59 AM